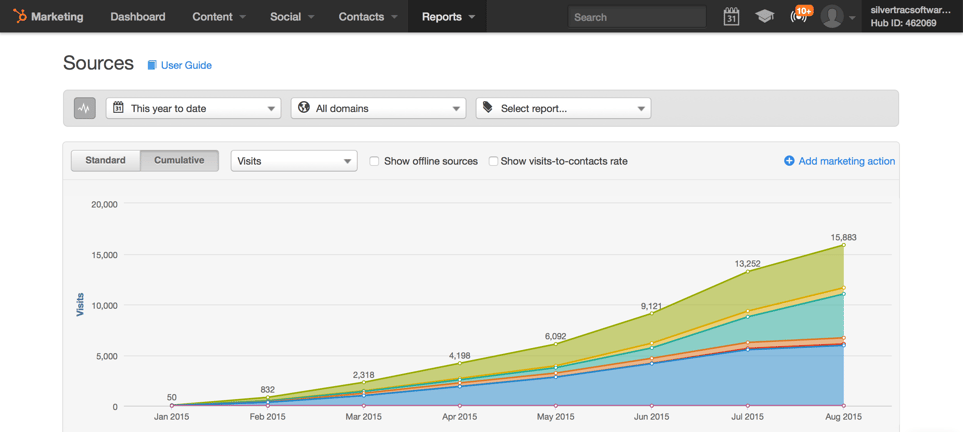 Results for Silvertrac Software since working with Inturact on HubSpot within 6 Months:
483%


Increase In Visitors

629%


Increase In Leads

12%


Increase In Customer Base
---

Background
When we first started working with Silvertrac they depended heavily on outbound marketing efforts to bring in leads. Those strategies began to prove less and less successful for them in the 6 to 12 months prior to coming with Inturact. Silvertrac was up against competitors with bigger budgets to spend on paid advertisement and they needed a creative, effective marketing strategy to utilize inbound marketing to differentiate themselves from their competition without the expensive digital ads. Their website was in need of a re-design, they needed a new digital marketing strategy and actionable, measurable steps to get them to their growth goals.
Analysis Findings
Silvertrac had basic content on their website however, they were missing key elements to an effective inbound marketing strategy and optimization of their content. While Silvertrac had determined their Buyer Personas, they had not clearly defined their Buyer's Journey and were not mapping their content to reach their goals. The website was lacking continuity, clear pathways for leads to travel through and follow-up lead nurturing. The conversion process from lead to client lacked fluidity and needed to be streamlined and built out.
Path Forward
The growth strategy for Silvertrac included content organization, creation and implementation based on Silvertrac's Buyer Personas and Buyers Journey. Inturact worked with Silvertrac's marketing department to streamline their internal efforts with the agency efforts. Lead nurturing sequences and workflows were created in the first quarter and implemented to more effectively use already existing content and integrate in new content offers, blogs, podcasts and landing pages.
We started by implementing a new website design and creating a content strategy. In the content strategy we focused on organizing the process, optimizing old content, mapping content to the Buyer's Journey and strategically planning new content creation.
Here are some before and after shots of the website redesign and development: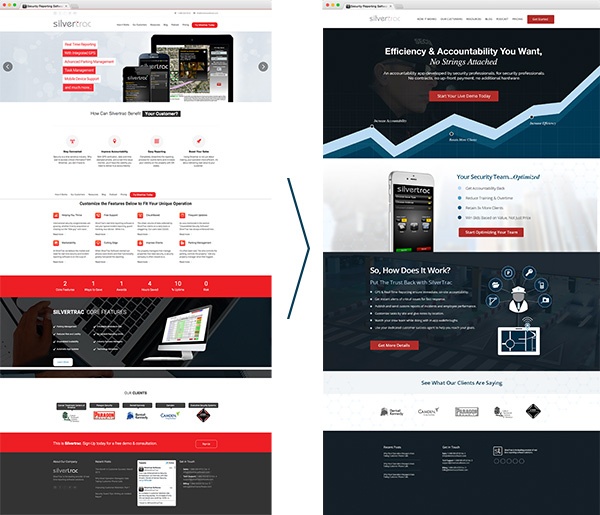 Action Summary
Integrate CTA's, landing pages, thank you pages, and lead nurturing campaigns for all pre-existing content

Develop a customized content calendar to organize every channel of content creation

Create and map out Persona focused content to attract, educate, and convert each stage of the Buyer Journey

Create 3 Part lead nurturing campaigns to engage, convert and move leads through the marketing funnel

Setup automated lead scoring

Continued optimization and build-out of the website
What Silvertrac Says About Inturact
"In a market full of headaches and bottom feeders Inturact was a breath of fresh air. We wasted so much time and money on low-cost solutions that caused way more problems than they solved.
I am so glad that we had Inturact revamp our website! Everything from design, copy, messaging, branding, etc. was well done and we couldn't be happier with the end result. The price was worth every penny and we will continue to receive an ROI for years to come.

I would strongly recommend Inturact for SaaS companies looking to step up their digital marketing efforts."

Johnny Page
Silvertrac Software